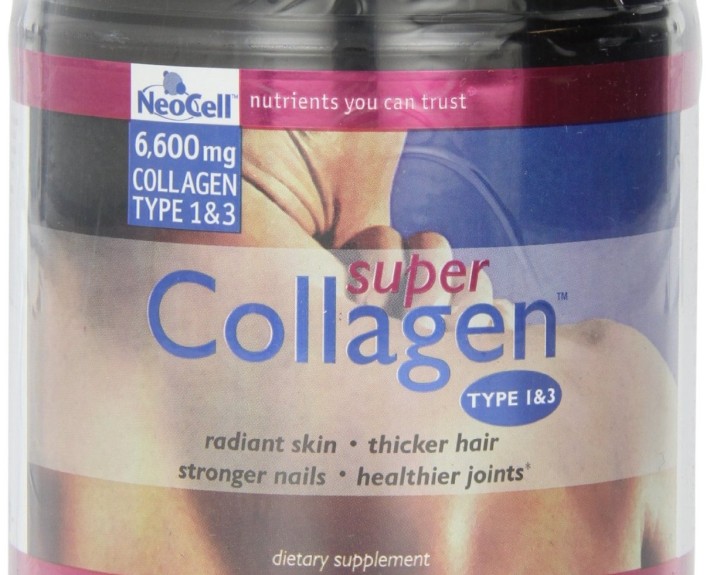 This stuff is my jamm!! I add it in my mornig shakes with my Maca Powder. strengthens your bones and nails and makes you feel like a hundred bucks!!

Collagen, the most abundant protein in the body, is found in skin, bones, ligaments, cartilage, teeth and muscles. Collagen also gives support, bulk and shape to organs such as the heart, liver and kidneys. Daily wear and tear, sun exposure and free radical damage can reduce the production of collagen. Pain management studies has shown that collagen supplements might be helpful for some health conditions such as osteoarthritis and rheumatoid arthritis. A health care professional always should be consulted before taking a collagen powder drink.
Collagen consists of three protein chains bound together in a triple helix, and amino acids form together in a special sequence to make the helix stable. There are many types of collagen, but the most common are type 1, found in the skin, teeth, bone, ligaments and tendons; type 2, found in cartilage; type 3, which gives shape to organs, such as the liver, heart and kidneys; and type 4, found in the blood vessels of muscles and in the eye.
[av_button label='Where to buy' link='manually,http://www.amazon.com/gp/product/B0011DJ71I/ref=as_li_tl?ie=UTF8&camp=1789&creative=390957&creativeASIN=B0011DJ71I&linkCode=as2&tag=merceterre-20&linkId=YYKNVCEJ6KPS65O2′ link_target='_blank' color='theme-color' custom_bg='#444444′ custom_font='#ffffff' size='medium' position='left' icon_select='yes' icon='ue809′ font='entypo-fontello']